The European Union is undertaking this initiative to collect structured data about the innovation profile of research projects, through the so called Innovation Radar, whose goal is to to identify high potential innovators and innovations within EU funded research projects and to identify their specific "go to market" needs.
ROUTE-TO-PA project has delivered two major potential innovations that we, as a Working Group, have identified as follows:
1) A Social Platform for accessing and presentation of Open Data  is delivered as a three-layers software platform that integrates: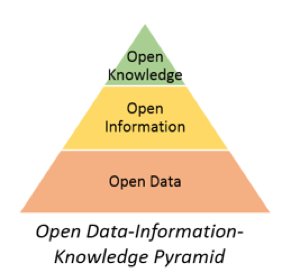 easy high quality open data access (through ROUTE-TO-PA Transparency-Enhancing Toolset) – data layer
citizens and Public Servants collaboration/engagement platform around open data (through ROUTE-TO-PA Sociaal Platform on Open Data (SPOD) and  SIM) – Social collaboration layer,
easy presentation, visualization and communication of Open Data – Presentation layer
We open up data and services and facilitate citizen participation and engagement in governance, thus making govern
ment decisions more open. Searching, discovering, understanding, interpreting, visualizing open data becomes easier while at the same time we allow co-creation of open data and co-creation of ideas/solutions.
To the best of our knowledge no other platform combines the above-mentioned features.
2) A scenario based approach  for preparation and use of the Social Platform. In fact,  offering potentially good technology and manuals is not sufficient for successful implementation. Therefore, our service offer also includes a scenario based approach  for preparation and use of the tools. This approach is based on instructional design, but does not prescribe in detail every step a participant of the scenario is supposed to do. Instead, it focuses on descriptives: the goals, the desired outcomes, the desired types of actions, the precise role of technology, foreseen obstacles and finally, the planning of the pilot. The order of descriptors in the scenario is crucial, and the setup allows for modifications and several iterations while the intervention is running. These modifications to the scenario may gradually lead to a desired description of what is feasible in a particular context.
The flexibility and the focus on the details of the intervention are an innovation compared to previous approaches, as they afford an agile or design-based approach to gradually evolve into a appropriate situation.